Thank you for visiting my site.
---
---
Yair: Introduction
I am interested in everything that excites the mind or the body, and preferably both.
Classical Music
First, and foremost, Classical Music is my life-long love. My parents are both musicians and my brother, Rami Bar-Niv, is a Concert Pianist (pls see link to his Piano Camp at the bottom of this page). As a child, my late father taught me the violin — after having won me over from my piano-teacher (a.k.a. Mom). Nowadays, I keep on teaching myself, and am always on the lookout for a good pianist to accompany me.
About 15 years ago, I took up the classical guitar, studying it with the late Anita Sheer. At that time, I also became interested in Flamenco music because Anita was the President of the Flamenco Society of San Jose. My favorite venue for interacting with guitar lovers is the The South Bay Guitar Society.
Personal Growth
I became interested in Personal Growth about 20 years ago; that's when I found out the correct terminology for these strange interests. Personal Growth, of course, takes different forms for different people. I started by taking the "SAGE Experience" from Mastery Services (nowadays Marilyn Atteberry, Avatar Master). That was a weekend-long workshop — a remote relative of "Est" and "Life Spring". For me, it was an eye opener and an introduction to the subject of "Humanness". That followed by "Warrior with Heart" from the same wonderful people: four days of an upheaval and a complete re-evaluation of my life and my mental and physical prowess. The next step, naturally, led me into Fire-Walking. This is an experience that defies verbal description. It combines extreme exhilaration, a feeling of "If I did that, I can do ANYTHING", and a tremendous boost of one's self-confidence and the belief in the untapped powers we all posses. Jon cotton, Carol Ackels, and others took me further into re-bar bending/throat-piercing (whichever comes first) and some other hair-raising experiences (I had hair at the time). Relatively late into my path I discovered Anthony Robbins, his books, workshops, etc.
My interest in Therapeutic Massage started with a weekend-long workshop at Esalen where they naturally taught the Esalen style of massage. Since then, I have taken tens of courses from various organization such as the Body Therapy Center. Eventually, I got certified by the Western College of Therapeutic Massage — thereby combining pleasure with business. Over there, I mostly acquired the techniques of Swedish, and Deep-Tissue.
At some points on my path I practiced Hata- and Kundalini-Yoga, Transcendental Meditation, Self-Hypnosis, and other body-mind modalities that complemented my massage interests and techniques.
Ballroom Dancing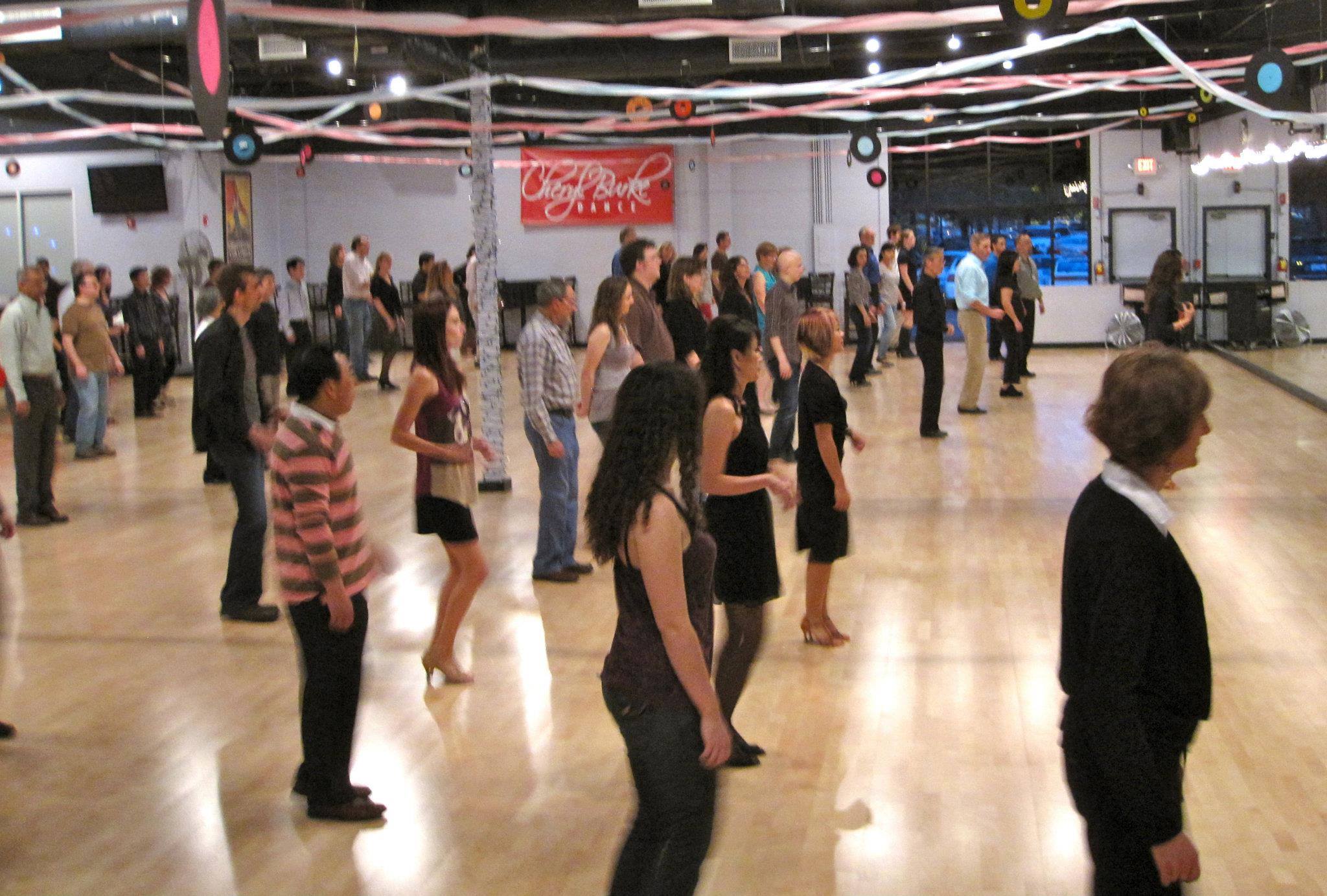 Twenty years ago I discovered Ballroom Dancing. That opened for me a way to socialize in a relaxed, clean (from smoke/alcohol), and totally fun way. Initially, I was only interested in the social side of it. As I learned more and more, my interest shifted towards the dancing per se. Ballroom dancing encompasses Smooth dances (Waltz, Foxtrot, Quickstep...), Latin (Rumba, Bolero, Salsa, Cha-Cha, Samba, and Tango — American and International), and American (Hustle, Two-Step, East- and West-Coast Swing).

My favorite dance venue used to be the Starlite Ballroom (now Cheryl Burke Dance Studio). But, having re-discovered West Coast Swing, I have been taking Richard Kear's classes/parties for the last 13 years and enjoying that a lot! My West Coast Folder contains a sample of Richard's lessons.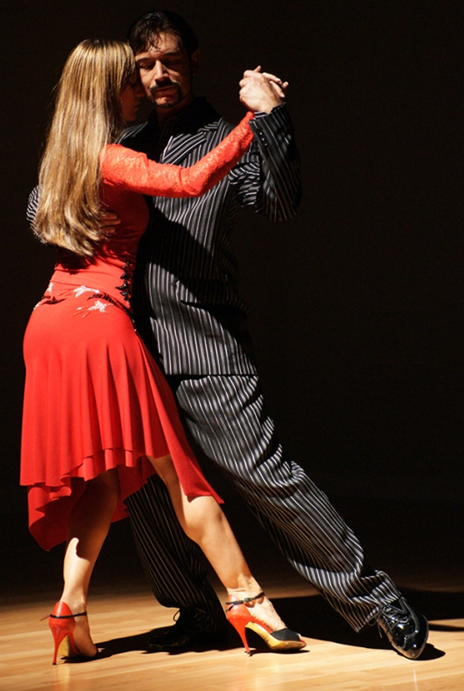 Finally, I plunged, head first, into Argentine Tango (4 years with Igor Polk), and that turned out to be my ultimate addiction. Nowadays (2015 — my Ten's year into Tango), I am privileged to study with the 2011 US Stage-tango Champions Gustavo and Jesica Hornos (their picture on left). I dance Tango 3-5 times a week in different venues and with different teachers.

I also teach Tango Fundamentals. Please click HERE to visit my Tango Site.

The Great Outdoors
I have always been a runner; 10-15 miles a week on the trails of Rancho San Antonio has been consistently keeping me sane.
Skiing is my fav. It's helped me a lot with my Anatomy studies — especially the parts related to knees and shoulders. I mainly ski down-hill in Tahoe, e.g., Heavenly Valley, and cross-country in Yosemite.
I love water sports: Water-Skiing, Wind-Surfing, Whitewater-Rafting, and Scuba-Diving. In rafting, I've had lots of OOBE's (out-of-boat-experience), where some of them were intentional and some weren't. The idea of the intentional ones is to train you for the unintentional ones, so that, eventually, you aren't sure if you are in or out of the raft, and you don't mind either way.
In Scuba-Diving I got very spoiled — having learned and practiced most of it in the Red Sea. Anyone needing a scuba buddy for a trip to the North Sea, please contact my next-door neighbor.
We hear of people having Near-Death experiences. I am still working on my first Near-Life one.
View my Album. Contact me: ybalias-tango at yahoo dot com.
P.S.: Almost forgot. I am single, and looking. Please email me for the password to my wishes and desires,
LINKS: